100 Businesses Who Care Gives Back
to Non-Profits in Our Community
Thanks to the generosity of our members,
100 Businesses Who Care has raised:

in 2017 to Non-Profits in Southeast Michigan!
2017 Non Profit Recipients:

Life Directions Detroit
Presented by: Tim O'Brien, O'Brien Construction
February 17, 2017 — First 100BWC Meeting
54 Members, $27,000 Donations

Life Directions inspires achieving peers to want to motivate, mentor and lead their peers to take charge of their Life Direction! Life Directions has been working for over 40 years to promote the powerful dynamic of Peers Inspiring Peers Through Forgiveness. The "Peer Motivation Programs," "Peer Mentor Programs," and "Neighborhood Enrichment Programs" break the cycle of violence in the community through peer outreach and organizing intergenerational events with youth.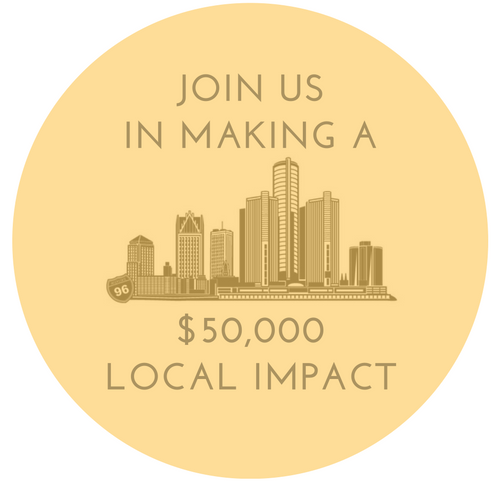 We're looking forward to our next meeting in September of 2017. After each meeting, a member of 100 Businesses Who Care will present the donations to the winning organization that was voted on by the group. Check back soon to see what organization receives the first donations from 100 Businesses Who Care.
Have a cause you'd like to nominate?